Taylor Engineering is a discipline company providing services in all side designing, as well as engineering, construction management and project management for the last twenty five years in US, Africa, Russia, Middle East, India and Bangladesh.

Our highly experienced professionals provide excellent service to our valued clients. We provide value to our client's projects and give them a single source of multi-discipline engineering and design service.



Oil & Gas Piping Services.

Wind Turbine Power Plant Installation Services.

Global Infrastructure Funding Services.

Offshore & Onshore Construction Supervision.

Technical Staffing.

CAD Systems Specialists.

Engineering, Procurement and Constuction.

Supervision of Construction.

Handling Materials and Equipment (Procurement).

Maximize return on investment
We work with you to design solutions that help lower your costs, reduce risks, and improve productivity whenever you need us, wherever you operate.
We're committed to unlocking the value of your investment and assets while overcoming your greatest challenges. Our field expertise combines reliable technology, operational excellence, and global reach. After more than 20 years of working in all the oil and gas industries, you can rely on us. We'll succeed with your team to maximize return on investment.
As one of the world's oilfield service leaders, we work with you to lower costs, minimize operational risk, improve productivity, and increase ultimate recovery.
Our expansive portfolio comprises cost-effective technologies customized to meet project requirements and objectives at each stage of your operation.
We apply an asset life-cycle approach to develop comprehensive solutions that promote smart spending, increased production performance, and operational efficiency.
We enrich your project development with innovative products and services that reduce unnecessary expenditures, risk, and environmental footprint. Our reliable products and services minimize the nonproductive time you experience from tool failures. This goal of reliability begins with tool design and extends to the efforts we invest in application engineering, repair and maintenance. You can rely on our systematic approach for greater project efficiency with minimized risk.
Multi-discipline engineering and design service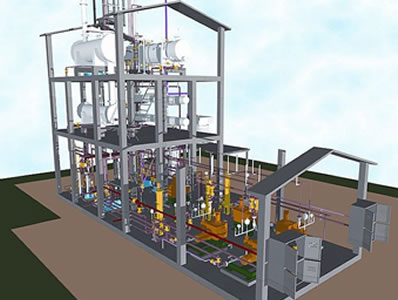 Collaborating with your team, we'll identify the right approach with the right products and services, regardless of your challenges.
Our broad range of design expertise and application engineering services allows for a customized and fit-for-purpose approach to deliver the best engineering design to maximize the value of your asset.